KeyLink Microwave is offering an extremely economical solution for SSPA module 0.5-2.5G, 50W at unit price USD1800.
Now each customer has a half-price chance to get ONE module at half price USD 900 for first trial order.
Our quality will never disappoint you:
Features:
Solid-state Class A linear design
Small size: 140×85×20.5mm [5.51×3.35×0.81inch]
Lightweight: 0.5kg [1.1lbs]
Fast switch speed 2uS max.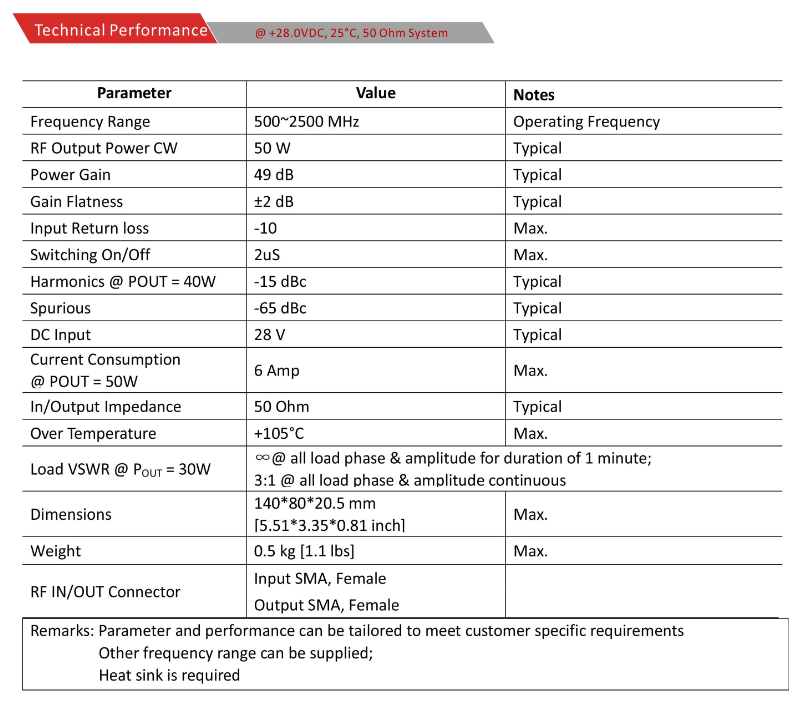 If you want to know more details, please feel free to contact us.